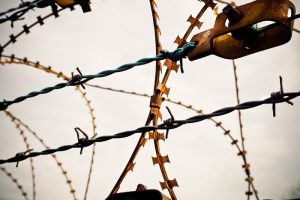 We talk a lot about how you can protect your data from cyber-attack and what damage can occur if you're breached. However, we rarely talk about how RCC protects our client data. This important because IT service providers are being attacked by hackers.
For example, starting in 2017, an elite hacking group in China targeted IT service providers all over the world to steal their client data. IT service providers have access to a great deal of their client's data (such as passwords and network information). This makes them a very lucrative target for hackers.
So how does RCC keep our client's data safe from hackers like this?
RCC protects it's network with a business-class firewall, anti-virus, and backup. These are the same firewall, anti-virus, and backup systems we sell to our clients. If it's not good enough for RCC, then it's not good enough for our clients.
We use Two-Factor Authentication to protect our systems from hackers. Two-Factor Authentication means that when one of our techs log into any of our management systems, they can't just use their username and password. They need a unique code that only appears on their cell phone. That means a hacker can't get into our systems.
We store all of our passwords in a password vault. A password vault is exactly what it sounds like: a secure digital location where we can store passwords safely. Only authorized users can access said vault and passwords are never shared between staff outside of the vault. RCC strictly enforces this policy.
We lock down our remote management software. RCC uses programs like TeamViewer and Sentry to remotely access and monitors your computers and devices. We use complex passwords and two-factor authentication (see above) to protect them.
RCC thoroughly researches any vendor we work with, especially if they're managing any of our client data. Security is our highest concern for our clients, and we won't work with a vendor who doesn't share our commitment. Whether it's our ticketing system, our password vault, or remote management software, everything has been thoroughly vetted by our staff.
We follow all the same best practices we hand down to you. We patch our computers regularly, perform internal phishing tests with our staff, train our staff in the best way to spot phishing, use complex passwords, etc. The best firewall in the world can't protect an out-of-date computer so we make sure to stay on top of the little stuff, as well as the big stuff.
Have more questions about our security?
We're happy to address any concerns you have. We never want our clients to have any moment of doubt about how we handle their data.