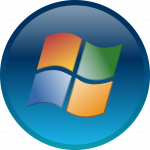 You may have heard that Microsoft is ending support for Windows 7 computers. But what does that mean for you? A lot of businesses and non-profits are still using Windows 7 computers. Chances are, you may have some still in use.
What is happening to Windows 7 and when?
On January 14th, 2020, Microsoft will end all support and services for Windows 7. Windows 7 computers will no longer receive any security patches, or software updates. Also, Microsoft will not provide technical support for Windows 7.
How does this affect my company?
The biggest issue is security. Microsoft releases security patches every week. These patches protect your Windows computers against the latest threats, like ransomware. A computer without security patches becomes more vulnerable over time. A favorite tactic of cybercriminals is to break into your least protected computer. From there, they have a backdoor into your entire network!
How bad could it be?
The best example of this came after Microsoft ended Windows XP support. The NHS hospitals in the UK were still running Windows XP well after their support ended. The WannaCry virus entered their network through these XP computers. Then it spread across the entire system, even to the newer, more secure devices. Because of the WannaCry virus, the hospitals were crippled for days and they had to turn away patients. It ended up costing over $100 million.
What can I do?
The best thing to do would be to replace all your Windows 7 computers. But we understand that can be a huge expense if you haven't budgeted for it. If you find yourself in this position, give us a call at (401) 272-9262. We can work out an individual plan based on your needs.
Couldn't I just buy a bunch of Windows 10 licenses and upgrade my old computers?
If the Windows 7 computer is 1-3 years old, that may be an option. However, RCC does not recommend upgrading any computer older than that. Unfortunately, Windows 10 doesn't support some of the older hardware on those computers.
If you are going to install Windows 10 on a computer, make sure you completely wipe the computer (back your data up first!) and install Windows from scratch. The Windows 10 upgrade process causes a lot more issues than it's worth. Be aware this is a time- and labor-intensive process for each computer.
If you have any questions or need help upgrading your computers, don't hesitate to contact us!